The Red Leather Coat
Today's scene brings you more of what you guys just adore seeing. And as you can clearly see, it's one superbly hot and sexy brunette babe showing off here at chateau cuir. This amazing woman has a kink for red tight clothes and leather and you will be simply amazed by her and her outfit today. Not only is she a really hot babe but this clothing set makes her even hotter. As you can see it was all read and all made out of leather and you can bet that she was feeling very frisky while wearing it. And naturally that only led to her wanting to show off to you and the cameras as she'd do some sensual posing this afternoon. So let's get to see her in action for her superb scene.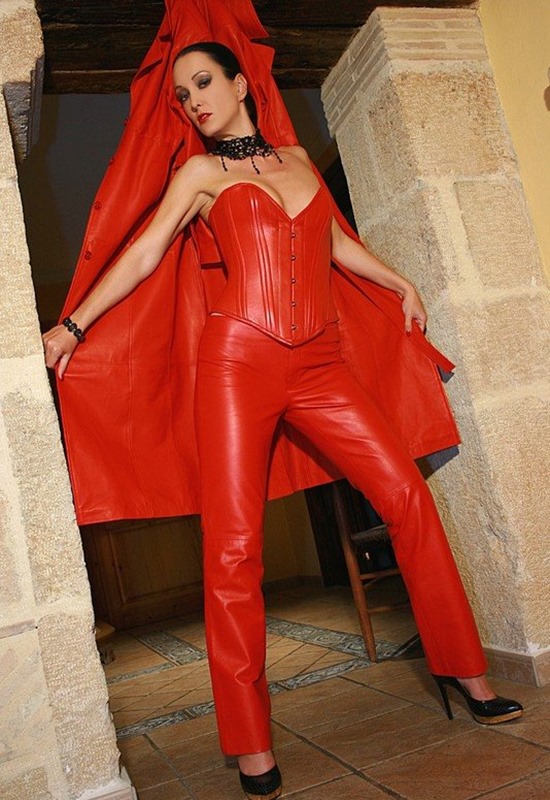 Like we said, the babe was dressed in leather head to toe, well except maybe her high heels. But either way she was looking smoking hot and she was ready to play for you. When she removes the coat you get to see that underneath she had a pair of tight red leather pants that were paired with a red leather corset. Like we said, the whole outfit just made her look amazing and you get to spend this time for the afternoon to check her out as she parades her body in her sexy outfit some more. Enjoy seeing her show off her sexy body wrapped in leather today and have fun with it. We will be returning next week with another new and fresh gallery too!